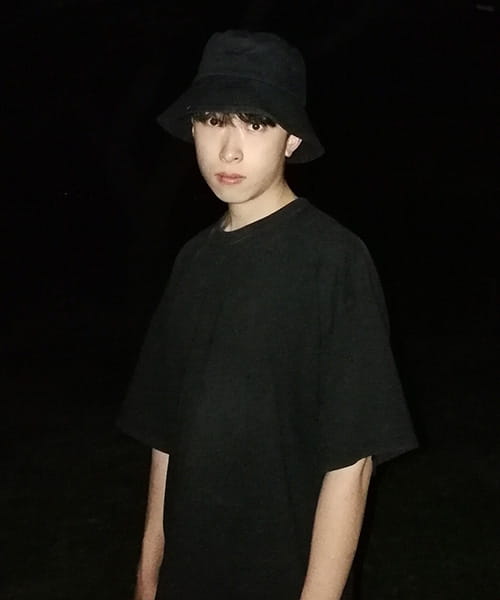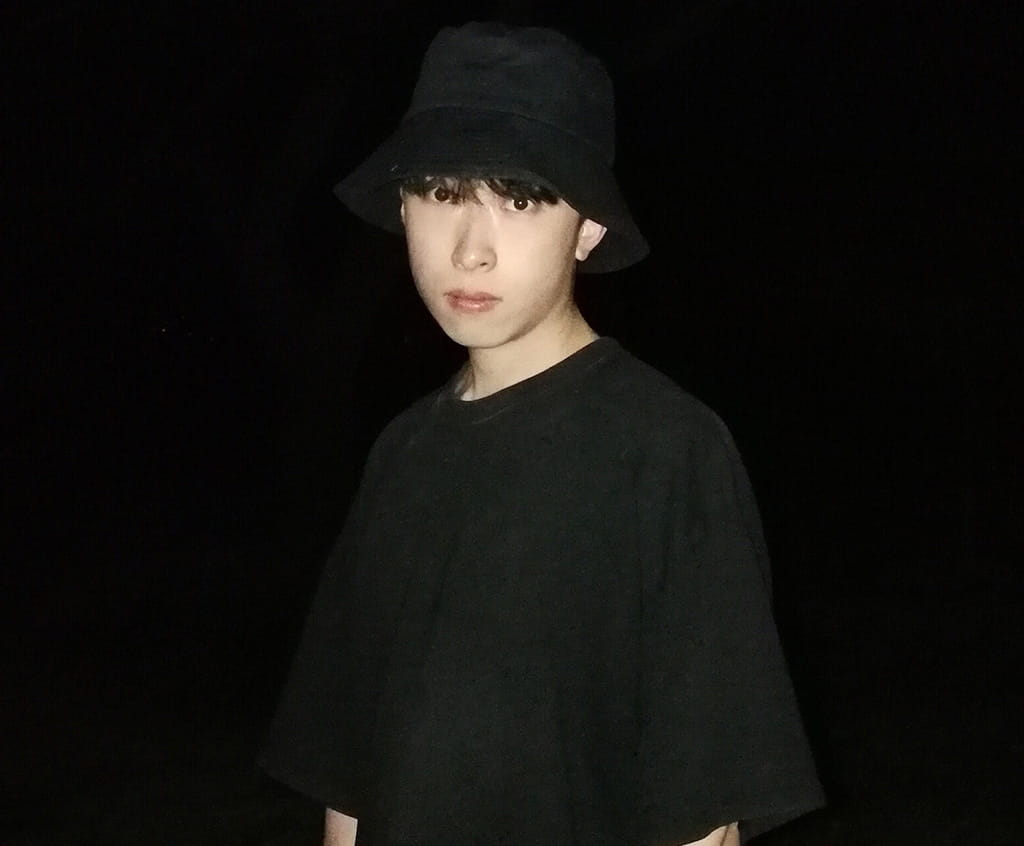 Born in Liaoning Province, China, Yuan came to Japan in 2018 after graduating from Tsinghua University's Faculty of Fine Arts, majoring in Crafts. In 2020, he completed his master's degree in Crafts at Tokyo University of the Arts. He is currently enrolled in the doctoral program of the Department of Crafts at Tokyo University of the Arts and lives and works in Tokyo. Yuan's work is based on his philosophy of the relationship between people, objects and nature, and is influenced by Eastern schools of thought such as post-minimalism and Buddhism. Focusing on glass, Yuan uses a variety of media and techniques including sculpture, painting and video.
Major exhibitions include "The 50th Anniversary, Glass '21 in Japan" (Hillside Forum, Tokyo), "The nonentity within the entity" (Decameron, Tokyo), "The 24th Taro Okamoto Award for Contemporary Art" (Taro Okamoto Museum of Art, Kawasaki, Japan), and the "2020 ASYAAF & Hidden Artists Festival" (Hongik Museum of Art/Korea).
Other awards include the 4th and 5th Kuma Foundation Creator Scholarship, the Harada Prize Scholarship Fund at Tokyo University of the Arts, and the Excellence Prize at the 14th Oita Asian Sculpture Exhibition.
PROFILE
1995
Born in Liaoning, China
2018
Graduated from Tsinghua University, B. A. in Academy of Arts & Design, Beijing, China
2018-
Young member, Japan Glass Artcrafts Associstion(JGAA), Tokyo, Japan
2020-
4th, The Creator Scholarship of Kuma Foundation, Japan
2021
Graduated from Tokyo University of the Arts, M.F.A in Glass Course in a Graduate School, Tokyo, Japan
Enrolled in Tokyo University of the Arts, Ph.D. in Glass Course in a Graduate School, Tokyo, Japan
Currently, based in Ibaraki
SOLO EXHIBITION
| | |
| --- | --- |
| 2021 | "The nonentity within the entity" DECAMERON, Tokyo |
GROUP EXHIBITIONS
2021
"69th Tokyo University of the Arts Graduation Works Exhibitions" Faculty of Arts, Graduate School of Fine Arts Master's Program, Tokyo
"GEIDAI ART PLAZA 15th AWARDS" Tokyo
"The 24th Exhibition of the Taro Okamoto Award for Contemporary Art" Kanagawa
"KUMA EXHIBITION 2021" Tokyo
"The 1st MIYAWAKA INTERNATIONAL TRIENNALE TRAIART" Fukuoka
"A world after pandemic-positive utopia" Tokyo
"Glass '21 in Japan" Tokyo
2020
"GEIDAI ART PLAZA 14th AWARDS" Tokyo
"Glass Course Exhibition" Glass Wonderland, Tokyo
"2020 ASYAAF" Seoul, Korea
"8th Contemporary Glass Art Exhibition in Sanyo Onoda" Yamaguchi
"Creator Sculpture Series Vol. 7: Foreign Students and Young Artists" The Artcomplex Center of Tokyo, Tokyo
2019
"International Cultural Inheritance and Innovation Exhibition of Arts and Crafts" Tokyo
2018
"Glass Art Exhibition for Chinese Higher Ed. Institutes" Guangzhou
"Blue Coast 2018 Yantai Contemporary Art Exhibition" Yantai
"International Exchange Exhibition 2018 A3 Project" Taiwan
"Undergraduate Work Exhibition Of Academy of Arts & Design" Tsinghua University, Beijing
"The 14th Oita Asian Sculpture Contest" Japan
"Fusion & Crossover The Contemporary Glass Art Triennial" China
"The Start of A Long Journey Outstanding Works By Graduates of 2018 From Key Art Academies In China" Beijing
"The 4rd New Crafts International Artists Group Exhibition And Academic Seminar" People's Republic of Bangladesh, Bangladesh
2017
"International Contest of Glass Schools" Junior Glass Ways, CZE
"The 3rd New Crafts International Emerging Artists Group Exhibition & Symposium" Shanghai
"Hangzhou International Contemporary Glass Art Exhibition" Hangzhou
2016
"Tianyuan IGAF 2016 Glass & Ice" Hebei, China
ACCOLADES
2021
Accepted at "GEIDAI ART PLAZA 15th AWARDS"
Accepted at "The 24th Exhibition of Taro Okamoto Award for Contemporary Art"
The Harada Prize Scholarship Fund from Tokyo University of the Arts
Accepted at "The 1st MIYAWAKA TRIENNALE TRAiART"
2020
Accepted at "GEIDAI ART PLAZA 14th AWARDS"
Accepted at 8th Contemporary Glass Art Exhibition in Sanyo Onoda"
2018
Excellent Graduate Works of Art Design Specialized Subject of Tsinghua University
Excellent Graduation Thesis of Tsinghua University
Excellence Prize, The 14th Oita Asian Sculpture Contest, Japan
2017
"China National Scholarship" China
"Newcomer Prize, The 3rd New Crafts International Emerging Artists Group Exhibition & Symposium" China
OTHERS
Almanac of Chinese Sculpture (2019), Chinese Sculpture Magazine
COLLECTIONS
Ministry of Foreign Affairs of The People's Republic of China, China
Asakura Fumio Museum, Japan