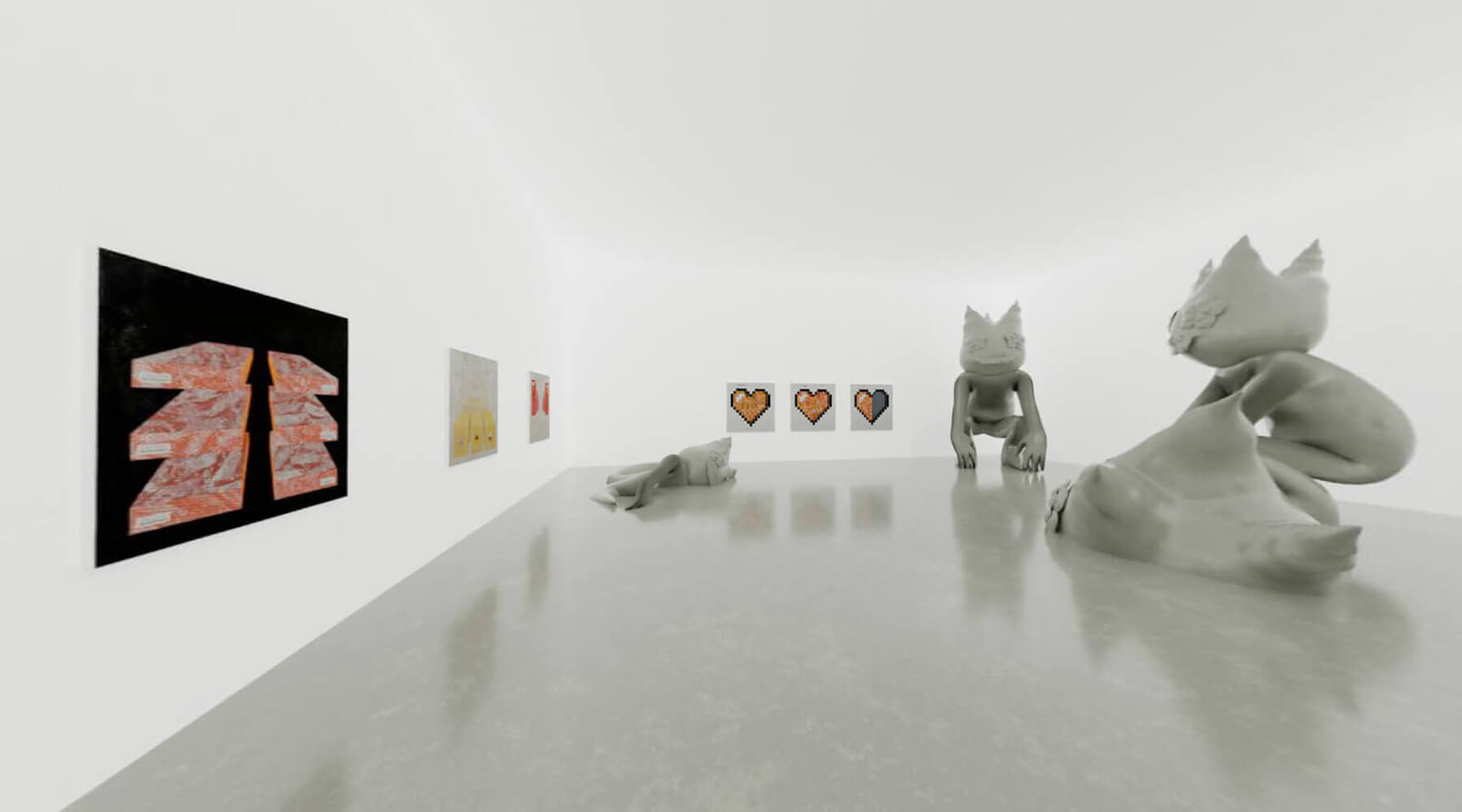 I_AM_BECOME.pdf
MICHAEL HO
July 10 - August 31, 2020
Tokyo International Gallery is pleased to announce "I_AM_BECOME.pdf" a hybrid VR solo exhibition of a new series of paintings by Tokyo based painter, Michael Rikio Ming Hee Ho (American, b. 1996). This is Ho's first purely digital/VR exhibition with the gallery.
Ho graduated summa cum laude with a BA in fine arts from the University of California at Los Angeles (UCLA) in 2018. In the UCLA art department, Ho worked under and among the department's professor/artists: Barbara Kruger, Lari Pittman, Andrea Fraser, Catherine Opie, Mimi Lauter, Adrian Wong, Adrian Saxe, and Silke Otto-Knapp. In 2018, he moved to Tokyo, Japan and has since had shows in Tokyo and Hong Kong.
Ho's practice plays with absurdist images and phrases as a means to push the boundaries of painting's ability to communicate information. Through only the square format, Ho's provocative use of collage generates conversations surrounding social politics, popular culture, and the issues within art itself. Through satirical mimicry of such loaded subject matter, the collage of disparate visual, iconographic, and textual information coerces the viewer down their own conceptual rabbit hole, serving as a reflection of their own humanity. On the occasion of this exhibition, Ho's response to the liminal state of the global art world manifests into this confused hybrid of both a virtual viewing room and physical show. Ho has produced 10 physical paintings which were then digitally composited into the virtual white space. His ASIAN SQUAT character, which has also taken a physical form before, has been digitally altered into the VR experience as fictional concrete statues, incorporated into the floor thus alluding to ancient ruins. The conflation of the hybrid virtual and physical experience attempts to predict and dissect the neo-identity of a pandemic traumatized artworld.