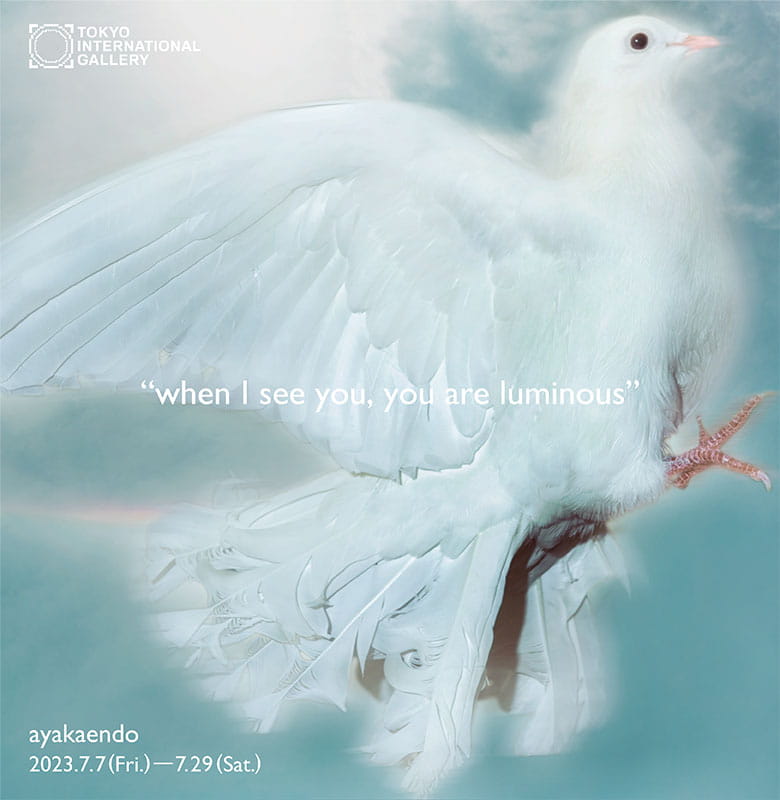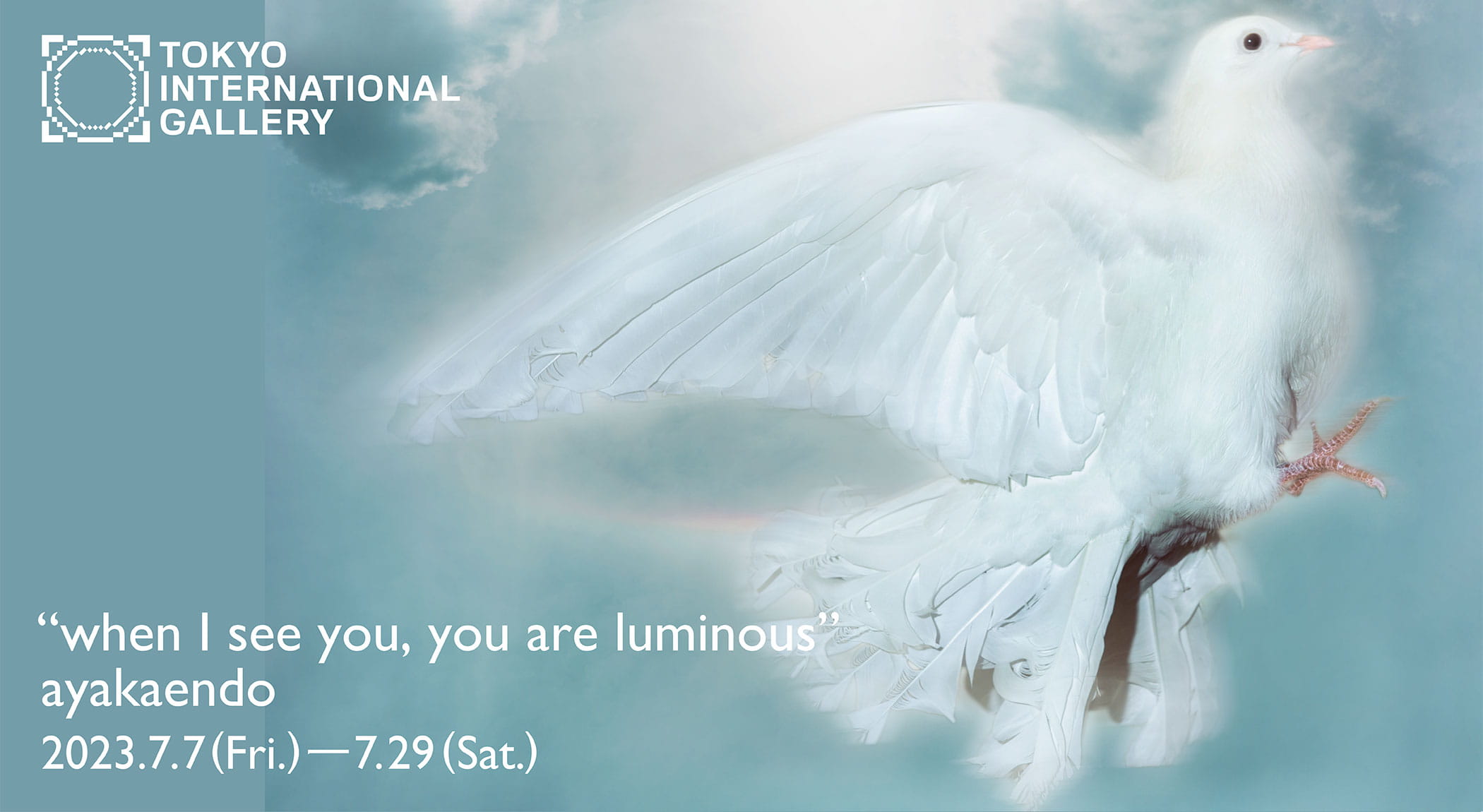 "when I see you, you are luminous"
ayakaendo
Jul 7 - Jul 29, 2023
ARTIST STATEMENT
The 'Kamuy Mosir' series began in Hokkaido, Japan, where I went on a sudden spur of the moment, as if guided…
In the midst of the depressive days restricted by the COVID-19 epidemic, I felt a mysterious sense of mission and a need to seek relief from my helpless situation, and I knew I must photograph nature and animals. I felt I had to.
I strongly believed that nature was the only ray of hope. I then photographed the things I encountered one by one, shining my light on them, especially on the helpless, unfettered domestic animals.
"Shining light" is an important way to dissolve the boundary between me and 'you', to encounter the world again, to resonate with it, to use imagination, to become intimate with 'you', and to bring us flexibly into the future and into the unreal.
It is a magical force that can take us flexibly into the future and into the unreal.
When we see and imagine "you," may "you" be filled with light.
The empty but bright light from the creatures filled my space.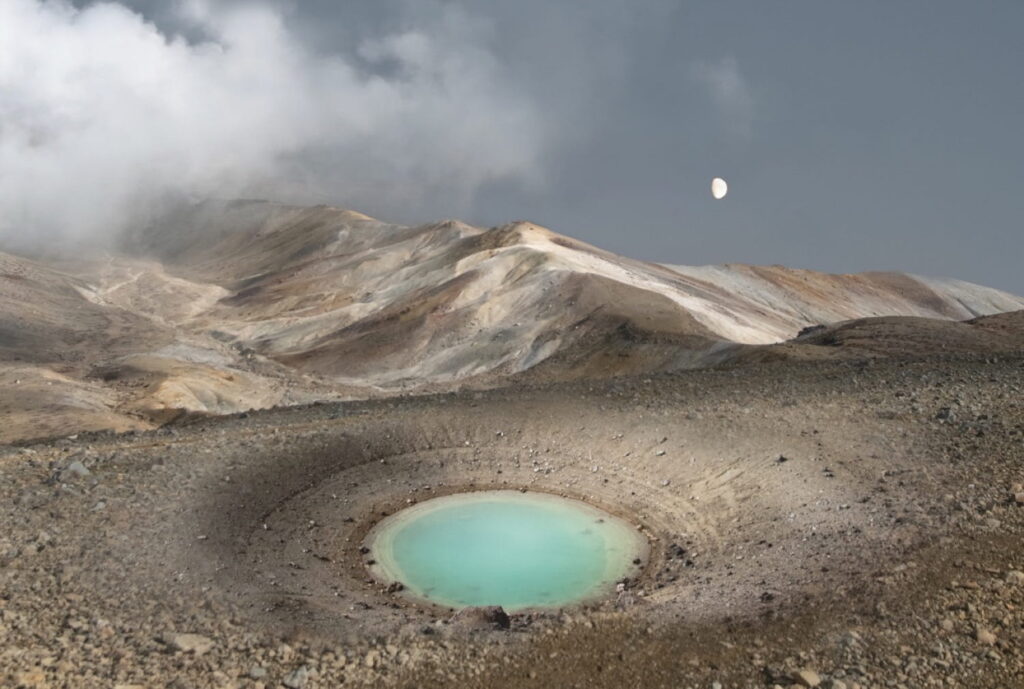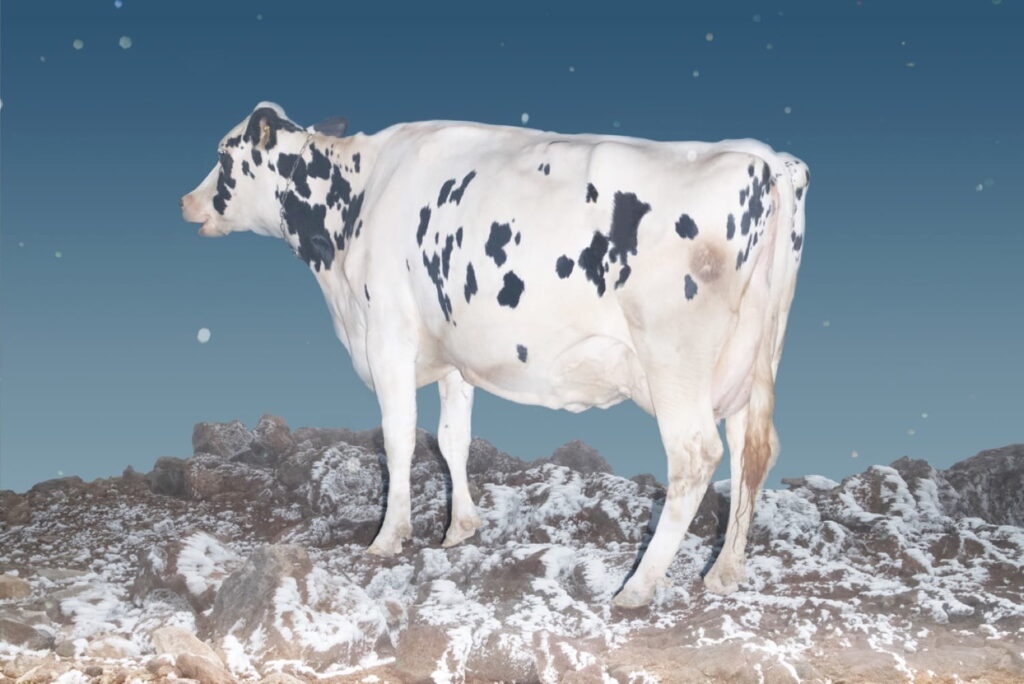 ARTIST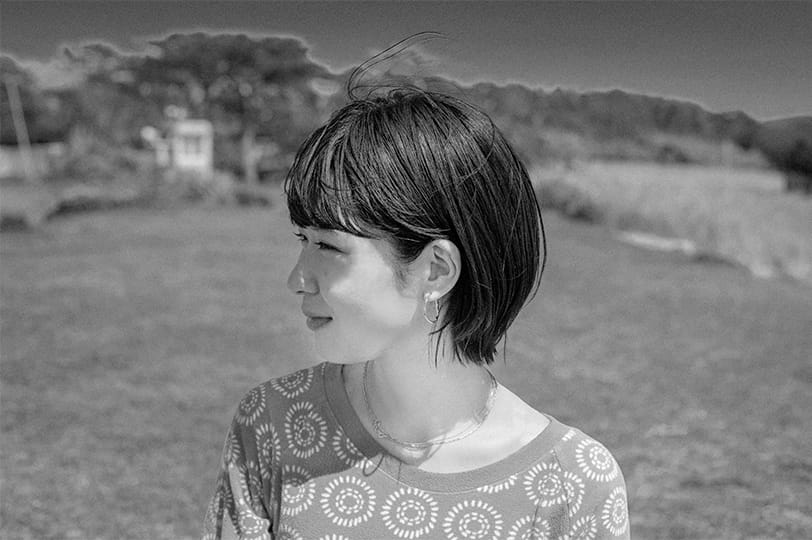 Born in 1994. Graduated from Tokyo University of the Arts, Graduate School of Design in 2021. She exhibits photographic works on the theme of the boundary between nature and artifice, as well as animistic views of nature. Major exhibitions include the solo exhibition "Kamuy Mosir" (2021, KITTE Marunouchi, Tokyo), "the belief in Spiritual Beings" (2022, NADiff Gallery, Tokyo), and participation in "Asama International Photo Festival 2022". Major awards include "New Cosmos of Photography 2021″ (Honorable Mention, selected by Yuki Onodera).
OUTLINE
DATE 
July 7 – 29, 2023
12:00 – 18:00 (Tue- Sat) *Closed on Sun, Mon, and Public Holidays
VENUE 
Tokyo International Gallery
TERRADA Art Complex II 2F, 1-32-8 Higashi-Shinagawa, Shinagawa-ku, Tokyo, 140-0002 Japan
Access: 8 minutes' walk from Tokyo Waterfront Area Rapid Transit Rinkai Line "Tennoz Isle Station", 10 minutes' walk from Tokyo Monorail Haneda Airport Line "Tennoz Isle Station", 8 minutes' walk from Keikyu Main Line "Shinbanba Station"