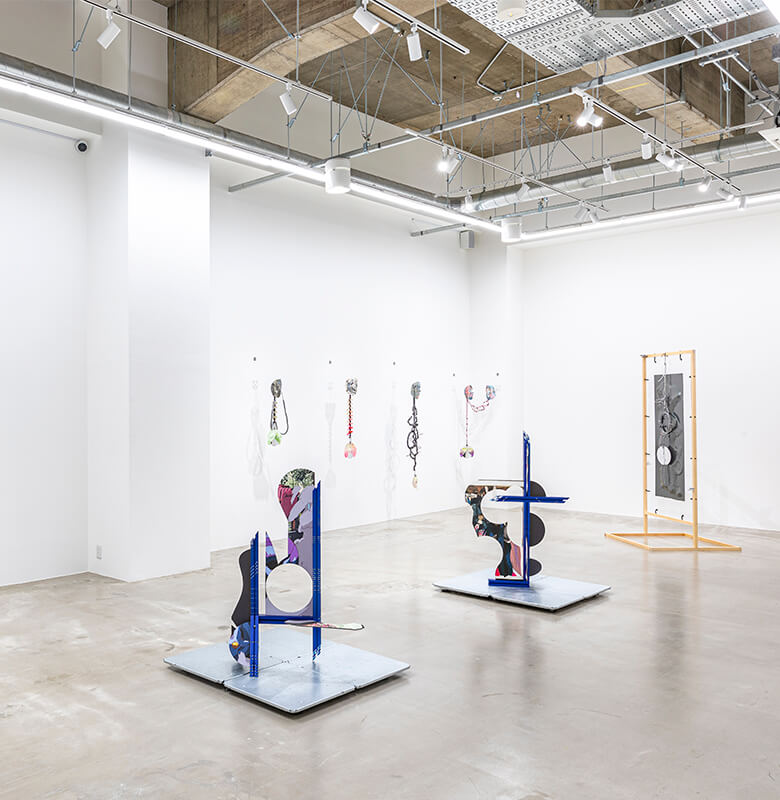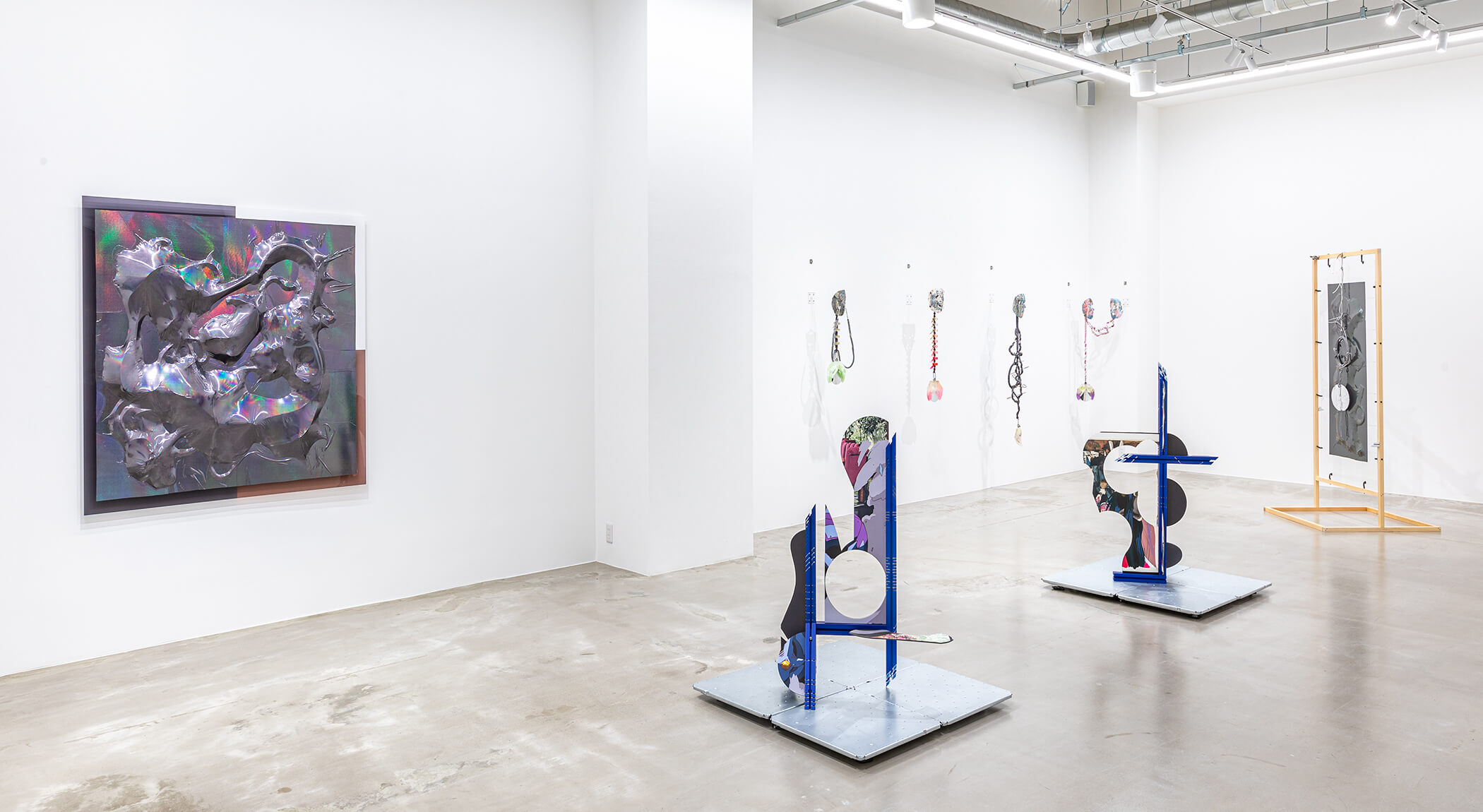 11
Michelle Ceja, Elliott Jun Wright
May 7 – May 28
Tokyo International Gallery is pleased to present "11", a two-person exhibition by Michelle Ceja and Elliott Jun Wright, opening on the 7th May.
Michelle Ceja, born in 1988 in Los Angeles California; Is a Mexican-American artist who utilizes 3D rendering software to create abstract drawings and sculptures that resemble pulsating biometric forms frozen in time and space. Her practice has always oscillated between physical and virtual forms, to her these two spaces are one and the same. The distinction between these two spaces is becoming ever more blurred as time goes on. Ceja's inspiration for her current series of works is about mental states of depression, which has crippling effects on creativity and the ability to even produce a work of art. This is expressed in the titles of her works, which illustrate the mental process at the time of creation, as well as the physical presence of something unknown beneath the surface of her sculptural works. To her, the act of play and abstraction mediates such negative emotions, it's as if the act of focusing and allowing your mind to drone out acts as a catalyst for liberation.
Elliott Jun Wright, born in 1984 in Highland Springs Virginia; Is a Korean-American artist who's mixed-media assemblages and sculptural works combine materials ranging from domestic goods like dried foods, beauty masks, vintage issues of Architectural Digest magazine and industrial raw materials such as extruded aluminum modular framing into hybrid objects where multiple and varying signifiers of "asian identity" are isolated and collapsed together. These signifiers (often manufactured by the culture industry) act as materials for constructing identity, and how these may also be projected onto us.
This exhibition brings together a series of recent works by married artists, Michelle Ceja, and Elliott Jun Wright. They have been a couple for 11 years and occasionally worked collaboratively on projects together while also maintaining their own individual practices since the onset of their relationship. They met online in New York City around August of 2011, and shortly thereafter, they began collaborating and exhibiting together on projects throughout their relationship. Currently, both artists live and work in Tokyo, Japan. This exhibition with Tokyo International Gallery will be their first commercial exhibition together. "11," brings together a series of works by two artists, who at first have seemingly different approaches to art making, both encompass a particular relationship to media, specifically digital and cultural media.
There is no doubt that in the past, the emergence of new technologies enabled the emergence of new cultural forms; Today, new technologies are subordinate to old, already established cultural forms. This is evident in fashion, film, music, design and art; These are industries steeped in nostalgia, longing to return to a seemingly more idealistic vision of the past. This has become a deteriorating feedback loop of attempting to revive old, once successful facets of culture. What does this say about our current cultural condition? Is this the consequences of neo-liberalism's demand for short term solutions through the recycling of recognizable cultural forms? Or, have we become a society that can only find appeal in the innocence of our past and the safety of the familiar?
ARTIST
Michelle Ceja
Elliott Jun Wright
OUTLINE