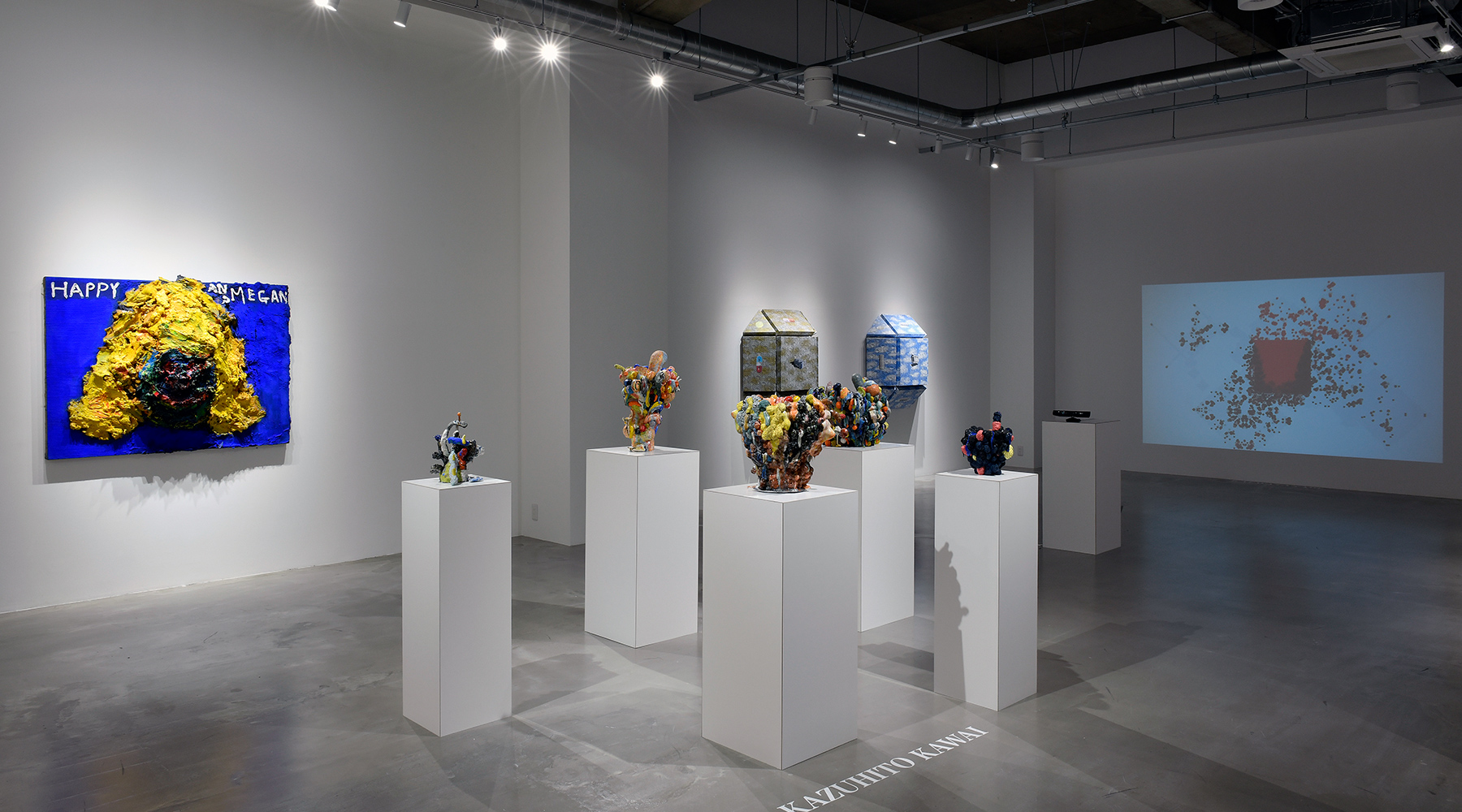 H―C≡N 
MICHAEL HO, NANAE MITOBE, KAZUHITO KAWAI, KAI WATANABE
October 1 – November 14, 2020
On the occasion of our October grand opening, TOKYO INTERNATIONAL GALLERY (TIG) will hold a group exhibition by up-and-coming artists Michael Ho, Nanae Mitobe, Kazuhito Kawai and Kai Watanabe, titled "H―C三N".
"H―C三N" – A dialogue with hydrogen cyanide and fear, reveals the true nature of who we are.
The emergence of a single organism, COVID-19, has spread an irresistible "fear" and exposed a deep-seated emotional darkness, sadness and anger at the distortion and fragility, division and discrimination, disparity and absurdity of the society that had been hiding under the thick veneer of "polite society".
This is exactly what happened during World War II, when anarchy and "fear" ruled the world.
It is reminiscent of the hydrogen cyanide used during the Holocaust.
Ironically, it was COVID-19 that proved that the world is "connected" and that all human beings are "equal" (in the face of death), defying borders, disrupting the capitalist economy and changing the landscape of everyday life.
And the greatest product of this viral pandemic was the loss of identity through the liberation of people from social systems that did not make sense and the isolation of people from their physical communities.
Artists mull over this world by facing the future, itself still headed towards a realm that no one has yet imagined, truly facing their "selves"in the process.
Oil paint, clay, 3DCG and code. The process of struggling with the canvas, each in his own "language", amplifying and accumulating, and eventually dissolving, is like an organism that never stops changing shape.
At the moment you confront your inner fears in the presence of these works, a new dialogue, a new language, will be born.
What will you say when your "fear" celebrates beauty?
ARTIST STATEMENT