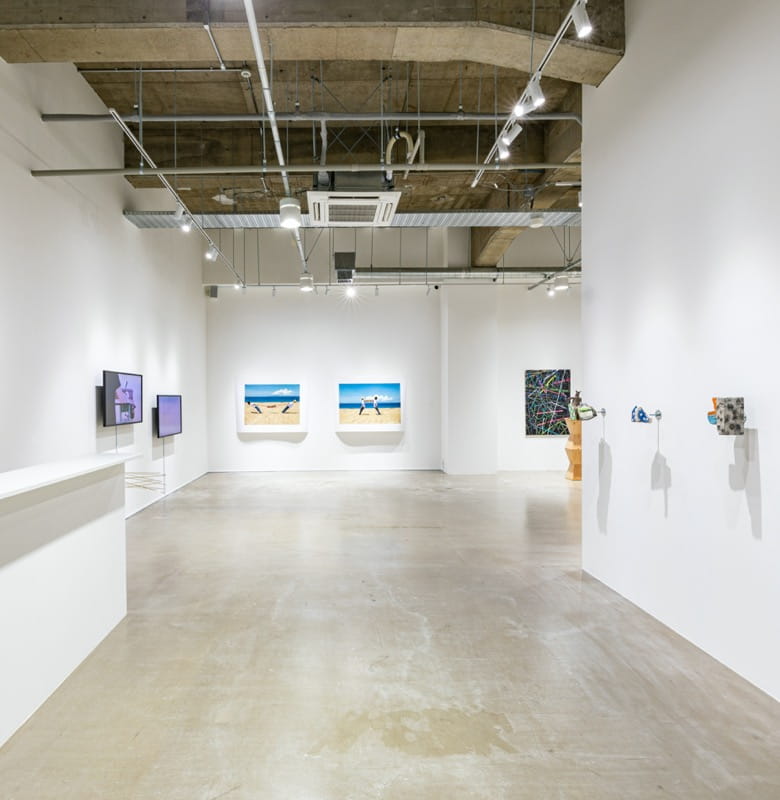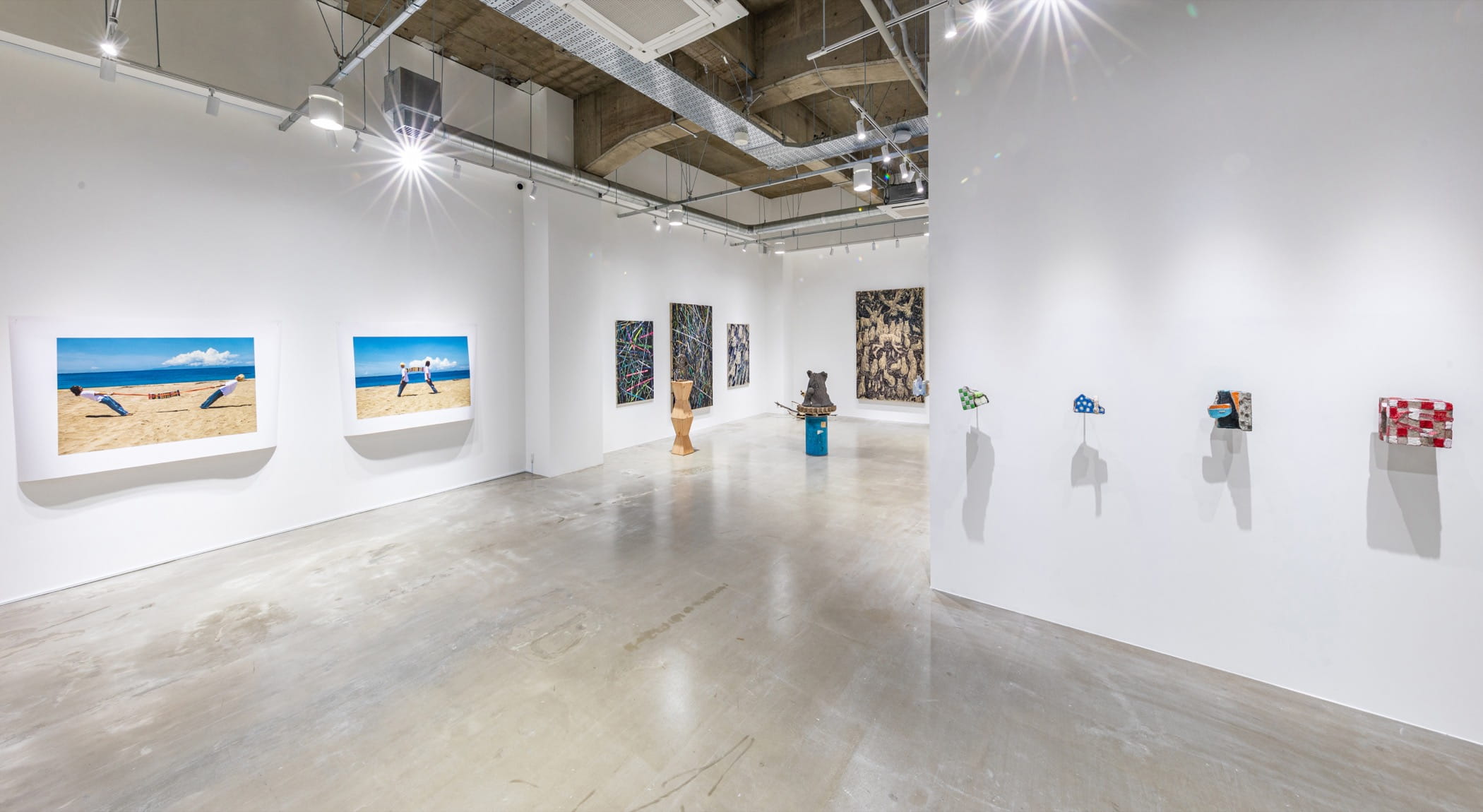 The Practice of Alchemy
DAISUKE IDA, RIE SHINNO, TAISHI NISHI
September 11 - October 23, 2021
Tokyo International Gallery is very pleased to present "The Practice of Alchemy," an exhibition of new works by three up and coming artists, Daisuke Ida, Rie Shinno and Taishi Nishi, opening on September 11th .
"The Practice of Alchemy", is an attempt to compare the creative act of the artists with the mysterious and inexplicable metamorphosis of "Alchemy". Alchemy, which is considered fictional in modern society, originated in ancient times when there was a lack of certain scientific understanding. The attempts of alchemists to turn base metals(*1) into gold or to create elixirs of immortality, though wild, ended up laying the foundation for early modern chemistry and medicine. So "The Practice of Alchemy" focuses on alchemy, the act of transforming existing things and opening up new possibilities.
In "The Practice of Alchemy", three artists transform the practical role of objects, the role of materials, and the role of the artworks themselves by interacting with each in an "alchemical" manner.
Daisuke Ida uses various media such as sculpture, video, and 3DCG to create works based on specific social events and phenomena, while questioning the form of sculpture. This exhibition features works that question the "sculptural" in terms of the actions and objects that abound in our daily lives. In this work, commonplace "objects" and commonplace "actions" in urban life and the natural environment are reconstructed by human hands to create a new story.
Rie Shinno mainly uses pastel-coloured mediums to paint her three dimensional images on concrete blocks, steel, wood, and other materials that have a hard image but are easy to handle. In this exhibition, Shinno will show two series of works, "wax on block" and "wax on gum tape". These works are an alchemic fusion of the hard material "concrete block" and the soft material "wax", which the artist herself has collected.
Lastly, Taishi Nishi has been working on the theme of the boundaries between fiction and reality and anonymity, creating paintings that evolve from charcoal drawings, ceramic works using black ceramic clay, and three-dimensional works in which mud is applied to clothing and then fired. In recent years, Nishi has been exhibiting a combination of paintings and sculptures, exploring the interrelationship between image and materiality. In this exhibition, the two-dimensional and three-dimensional works in the exhibition space trigger a new interaction in accordance with the alchemical transformation of the materials.
Any object or material, when displayed as an art work, is inevitably considered worthy of exploration. The works of the three artists, Ida, Shinno, and Nishi, incorporate the process of metamorphosis/transformation in the process of creation, but this metamorphosis/transformation is accomplished through the viewer's own experience of and exposure to the work, beyond the artist's jurisdiction. In other words, the complementary process of metamorphosis by the artist and the viewer brings about an essential change in the artwork, just as in alchemy. In this exhibition, we hope that you too will experience these aspects of metamorphosis brought about by creative alchemy.
(*1) In the world of chemistry, base metals refer to metals that are easily oxidized when heated in air. The term "base metals" was used in ancient times to refer to all metals except gold and silver. Today, many different definitions exist.
ARTIST STATEMNT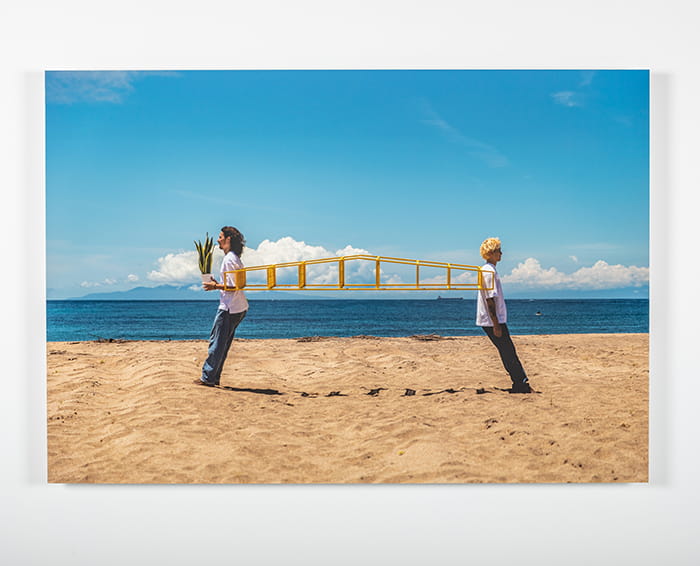 DAISUKE IDA 
This may be a kind of sickness, but I sometimes feel "sculpture" in my daily life or in the act of creating.
It is a vague "something like a sculpture" that is different from any of the pre-production images, the accidental forms created during production, or the finished work.
We use the word "sculptural" when something that is not a sculpture has a "sculpture-like structure.
It could be a bucket at a train station that collects leaking rainwater, an escalator at Costco, the flow of money in capitalism, a chainsaw on the floor during production, or a shirt that has been misbuttoned.
In this project, I will try to create a "sculptural" work using such everyday actions and functions as materials.
There is something fuzzy in the act of figuring out what to do, how to do it, and what will happen.
It may be a "sculpture" that has existed in this world since before we were born.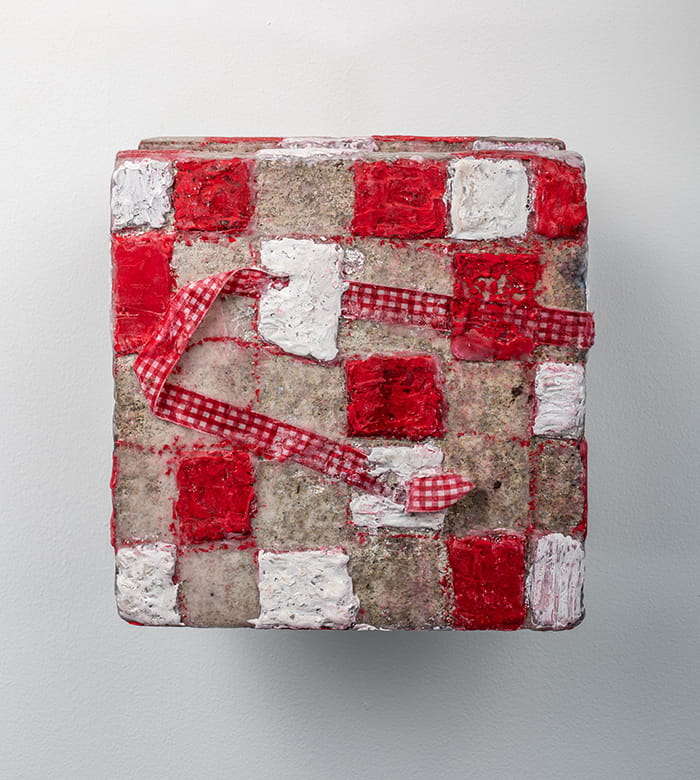 RIE SHINNNO
To create is to play, and to think about where to stop playing.
In my studio, I scatter various things (crayons, marker pens, oil paints, candles, duct tape, stones picked up on the street, blocks, scraps of iron, etc.) on the floor about three meters around me. At any rate, I am free to create as my interests take me. I do not set any rules or completion point for my work before I start, and I try to induce coincidence in my work. However, I find new and unexpected qualities in the process of creation, beyond the expected coincidence, and the work is completed the moment I stop working. This is the moment when I feel as if the will of the artist resides not in me, but in the work itself. For me, creation is an act of updating the goodness, and the work can visualize the play until the goodness is reached.
Everyone has their own concepts of good and bad, and they change as we live. It can be instantaneous or it can change over time, depending on the person. However, I create not only to live, but also to continue to encounter the new goodness of the work that is suddenly completed by playing with things.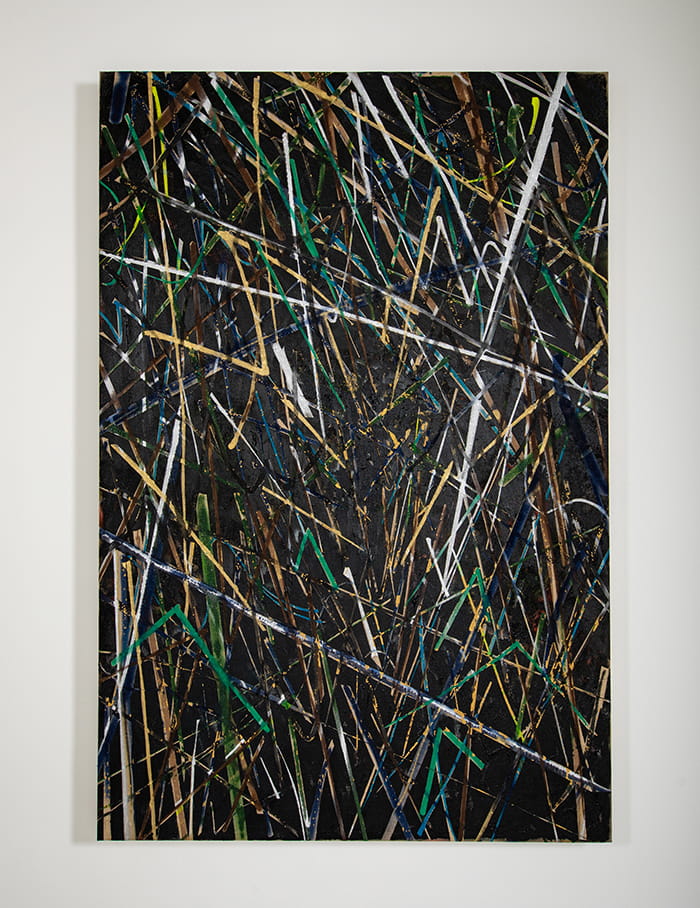 TAISHI NISHI
The person walking in front of me, me, and people all over the world that appear in my images are all wearing masks. Anonymous people, whose faces we cannot see, all face the same problem.
The real world is like a bad joke, a lie or some kind of story, without any connection to reality.
Even though I am moved for a moment by the abundance of news, it all flows away with my scrolling fingers. The anonymity of the internet overlaps with people in the real world who wear masks and whose expressions are unknown.
While exploring the relationships between images and materiality, I have been expressing the boundary I find between painting and reality, the place where fiction and reality are mixed, and the opaque and secretive things in paintings and ceramic sculptures. The materiality of paint, clay, and glaze move back and forth in space as if they complement each other.
By taking in and reconstructing my own experiences and memories, I paint something that to me contains my own reality.
As the real world approaches closer to any parallel world, a clearer view emerges.